Rare Coins
Powell Coins specializes in selling unique numismatic coins from around the world.
Our inventory consists of many one-of-a-kind coins, medals, tokens and notes with low mintages, and including many "TOP POP" pieces. Almost all of our coins are graded by either NGC or PCGS.
You can learn more about rare coins here.
Scotland Coins & Medieval Rarities
Discover unique and truly rare coins from 1200 AD - 1800 AD Scotland. Extremely low mintages!
Browse Scottish Coins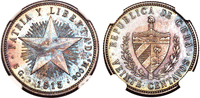 Colorful Cuban Coins
Extremely rare proof coins minted by the U.S. Philadelphia Mint - mintages range from just 25 - to 200!
Browse Cuban Coins
Authentic Gold Coin Treasures
We have a unique, expansive collection of gold 8 escudos (8E) coins from around the world in XF/EF, AU and MS condition; view our rare and unique finds!
Browse Gold 8 Escudos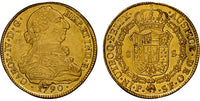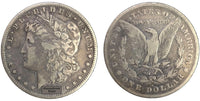 Discount Morgan Silver Dollars
Great deals on Morgan silver dollars from various years and mints to complete your set - as low as $25 per coin!
Browse Morgan Dollars